Since the beginning of the COVID-19 Virus; Mom, Dad, Tim, and I have been going out onto the boat together to get some fresh air. We've formed a little quarantine foursome and going on the boat seems to have about as much social distance as our house does at the moment so the adventure is welcome. Tim and I have been staying in Fort Myers, FL since Mid-March, when the layoffs began, allowing us to head west for less infected land. Of course, the idea of us going out on my Dad's boat never crossed our minds, our decision was 100% for our health and wellbeing.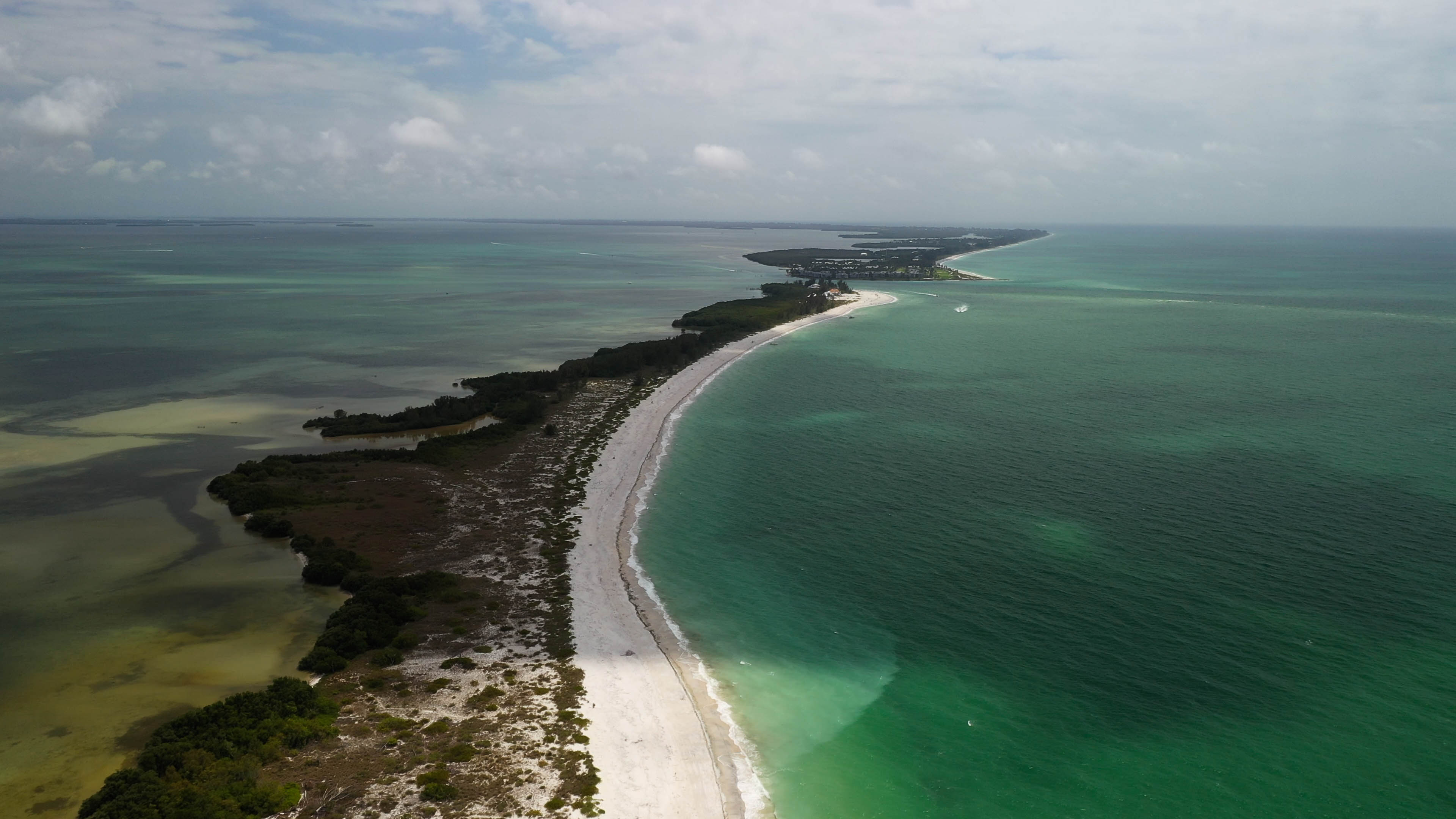 Our first trip out was by far our most exciting.
We motored to Upper Captiva Island from our dock on the Caloosahatchee River. Our typical route brought us to the property that we have always had our famous camping trips at. Slowing to an idle in the green waters of the small bay we lazily made our way to a dock whose only occupant was an abandoned sailboat. Upon our arrival, it quickly became clear that we were not as solitary as once thought; dozens of manatees playing, splashing, and snoozing, were dotted about the glass-clear water.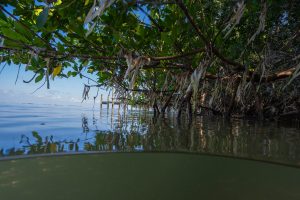 I had a Sony a7R IV camera in its Nauticam underwater housing from Reef Photo and Video with me and was already planning on taking some mangrove shots. I carefully gathered the camera and slid into the water to wait in a spot away from the heard. I took some quick photographs of the scenery around me and before I knew it a momma was nudging me, curious as to what this strange human was finding so interesting. This big, beautiful, kind-eyed manatee posed for me several times and played with her baby and many other manatees in the lagoon, each coming up to me, checking me out, and going on about their day. 
Photographing these creatures is difficult.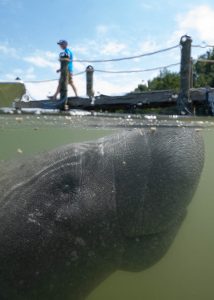 Especially in the wild waters of the Pine Island Sound. Babies playing on their mamas churn up the sediment, making the already-green water, murky. I didn't use any additional light so the window of optimum photography was only at the surface of the low visibility water that was subsequently filled with particulate. I tried photographing a classic over-under photo with a dock behind the manatee, but I didn't close down the aperture enough for a good focus both above and below the water and I really didn't have enough light to achieve that properly. I was working on the manatee's terms so I could only photograph when she decided to come up to me, so my chances were limited. As she spun around me, I found her next breath to have a very boring background so I went a little deeper with the dome and angled up a bit for a reflection shot. 
The method I used for photographing was nothing short of "Spray n' Pray".
For those unfamiliar with the phrase, this refers to when you use your high-speed setting to take a bunch of photos at once and you don't look through the viewfinder to obtain a lower angle- this only yields good results when paired with a wide-angle lens and good autofocus. As someone who is lucky enough to photograph with the Nikon D850- which has the strongest underwater autofocus that I have worked with- the Sony a7R IV's autofocus hasn't quite caught up. This combined with the incredibly sharp 61 megapixels of the a7R IV provided me with a bunch of duds once I saw them on a larger screen but there were a few keepers where everything fell into place and the essence of the Southwest Florida Manatee shone through.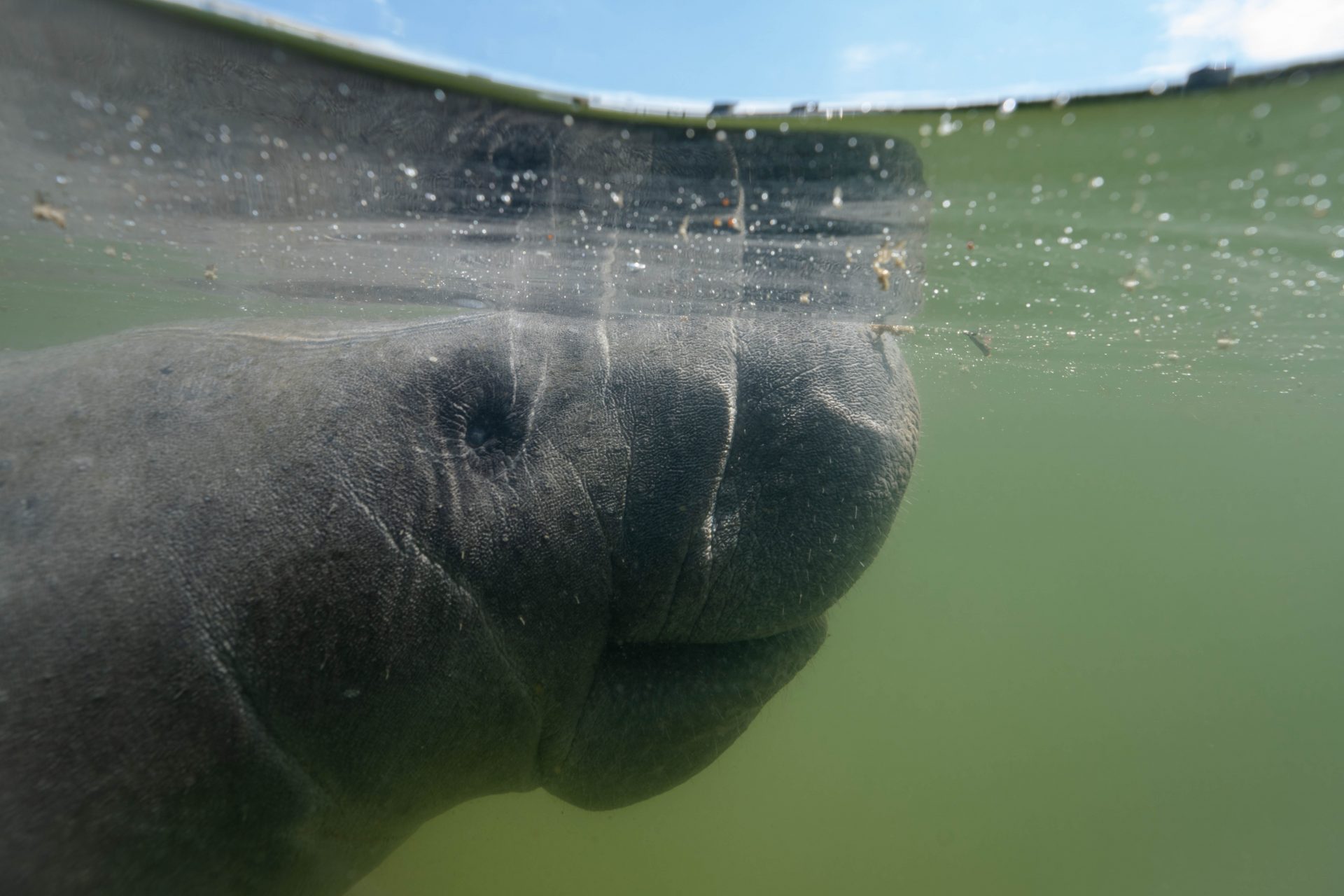 It's always awe-inspiring to be in the presence of such a large mammal in their natural habitat. That first curious mama circled back around a few more times before joining the others in the center of the bay. Hoping I got at least one photo that brought this awesome moment justice, I got out of the water and made my way through a mangrove path that led out to the windward side of the island.
Launching the drone showed the beach to be nearly desolate.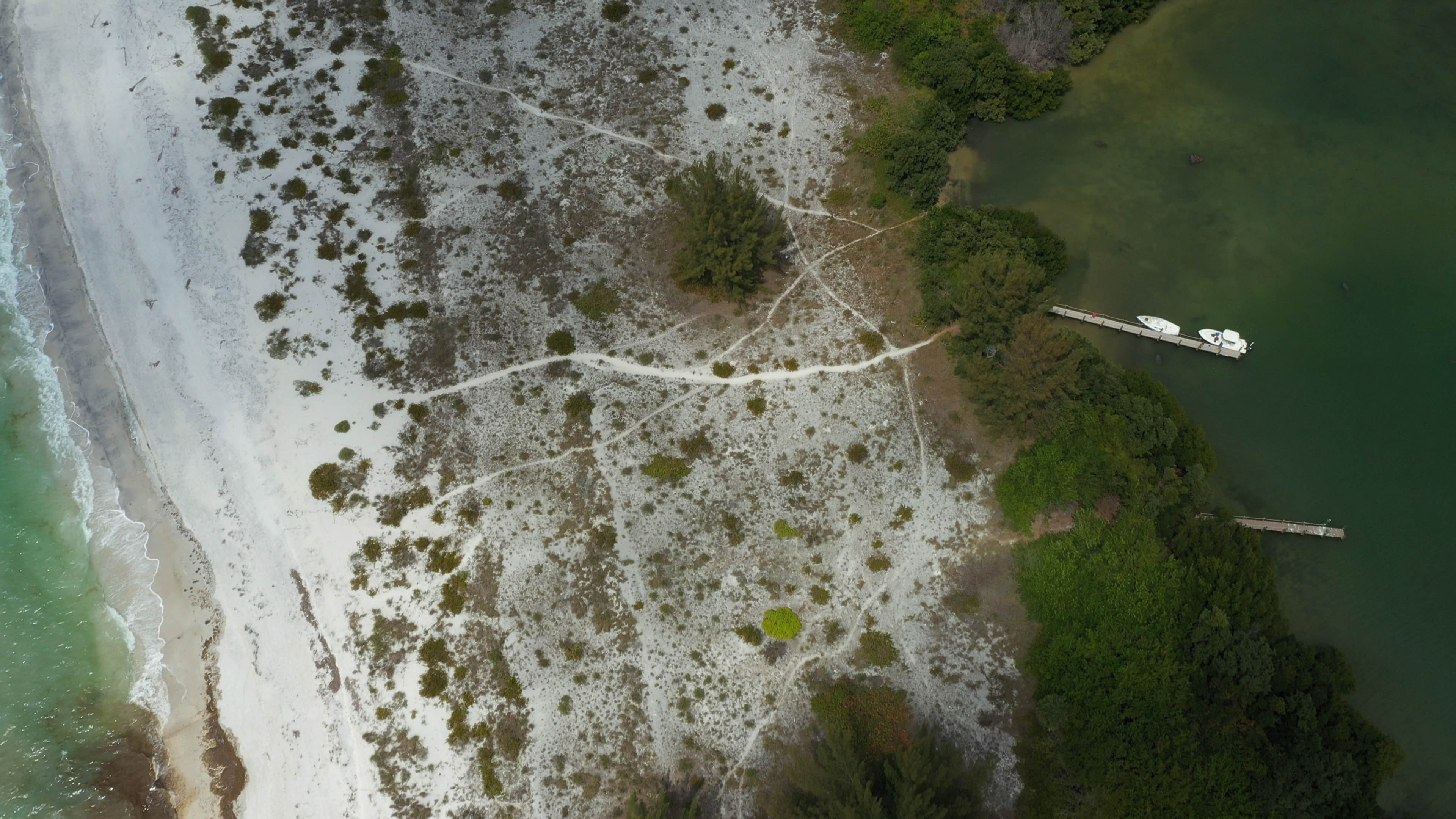 Tim took advantage of this solitude and captured some incredible imagery of the emerald green waters and bright white sand. The lack of people also allowed him to practice complicated maneuvers like flying low to the ground without allowing the sensors, wind or any obstacles to interfere. The wind was high that day but the stability of the DJI Ma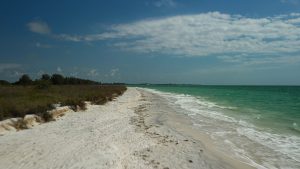 vic Pro 2 has yet to crumble under pressure. Wind resistance is one of the main things we prioritized in our choice of drone and we're certainly happy we did with all of the beaches that end up having high wind on them. 
Tim made his way back over to the bayside.
He flew the drone further out onto a grass flat and found more manatees, this time a group of four all splashing on the surface and rolling over each other. He filmed this behavior for several minutes, being careful to not disturb them. At one point, rather abruptly, one manatee slapped his tail and all of the others immediately dispersed, the party was clearly over.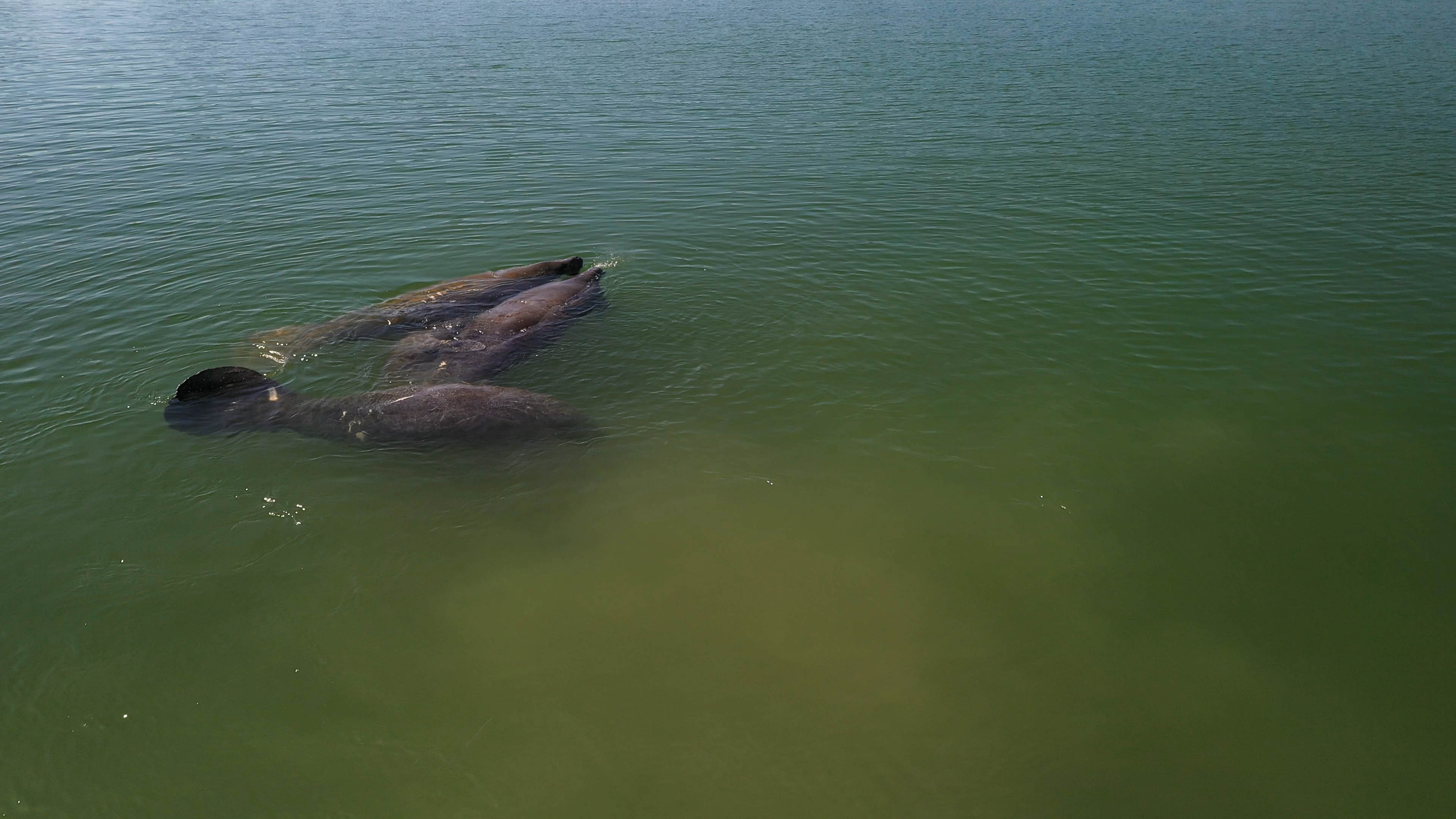 As we left what felt like our private beach, none of us could get over this experience. How unique it is to enjoy a place so normally filled with people on a beautiful March day, completely left to nature. COVID-19 is a scary and life-altering event, but it's important to remember how life pushes forward. Times like these make me grateful to be with my family on the beautiful Gulf Coast of Florida.
Please view the video below to see the footage referenced in this post.